A bunion is a bony bump or a deformity of the metatarsophalangeal (MTP) joint at the base of the big toe. A bunion develops when the first metatarsal bone of the foot turns outward and the big toe points inward (toward the other toes), causing the joint to jut out. The Latin name for the deformity is hallux valgus (hallux means big toe, and valgus means turned away from the midline of the body). Eventually, the bursa (a fluid-filled sac that surrounds and cushions the joint) becomes inflamed, and the entire joint becomes stiff and painful.
What caused my bunion?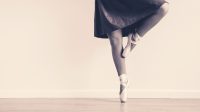 Bunions most commonly affect women. Some studies report that bunion symptoms occur nearly 10 times more frequently in women. It has been suggested that tight-fitting shoes, especially high-heel and narrow-toed shoes, might increase the risk for bunion formation. Tight footwear certainly is a factor in precipitating the pain and swelling of bunions. Complaints of bunions are reported to be more prevalent in people who wear closed shoes than in barefoot people.  Other risk factors for the development of bunions include the abnormal formation of the bones of the foot at birth (congenital) and arthritic diseases such as rheumatoid arthritis. In some cases, repetitive stresses to the foot can lead to bunion formation. Bunions are common in ballet dancers.
What are the treatment options for my bunions?
If a bunion is small and not painful, appropriate shoes and orthotics (shoe inserts or arch supports) can slow the progression of the deformity.   Wider shoes with softer material can increase comfort.  Our clinic will help you find shoes and inserts to match your style and budget.
Smaller bunions (bunionettes) can develop on the joint of your little toe.
Symptoms
The signs and symptoms of a bunion include:
A bulging bump on the outside of the base of your big toe
Swelling, redness or soreness around your big toe joint
Corns or calluses — these often develop where the first and second toes overlap
Consistent or intermittent pain
Restricted movement of your big toe if arthritis affects the toe
When to see a doctor
Although bunions often require no medical treatment, see your doctor or a doctor who specializes in treating foot disorders (podiatrist) if you have:
Consistent big toe or foot pain
A visible bump on your big toe joint
Reduced movement of your big toe or foot
Difficulty finding shoes that fit properly because of a bunion
Risk factors
These factors might increase your risk of bunions:
High heels. Wearing high heels forces your toes into the front of your shoes, often crowding your toes.
Ill-fitting shoes. People who wear shoes that are too tight, too narrow or too pointed are more susceptible to bunions.
Rheumatoid arthritis. Having this inflammatory condition can make you more susceptible to bunions.
Heredity. The tendency to develop bunions might be because of an inherited structural foot defect.
Complications
Sometimes a bunion may not be painful, but possible complications include:
Bursitis. This painful condition occurs when the small fluid-filled pads (bursae) that cushion bones, tendons and muscles near your joints become inflamed.
Hammertoe. An abnormal bend that occurs in the middle joint of a toe, usually the toe next to your big toe, can cause pain and pressure.
Metatarsalgia. This condition causes pain and inflammation in the ball of your foot.
Prevention
If the diagnosis is made early on, such as in preadolescence, bunion development can be slowed and, in some cases, arrested with the proper supportive shoe gear and custom functional shoe inserts (orthotics). Physical therapy involving stretch can also be beneficial. Avoidance of certain athletic activities with improper shoe fit and toe pressure can prevent the symptoms that occur with bunions. Early examination by a podiatrist is recommended.
If you are suffering from foot or ankle pain, contact Achilles Podiatry Group to address your specific need. We specialize in the treatment of all foot and ankle disorders. Our team of board-certified doctors and trained office staff work together to meet your podiatric needs.